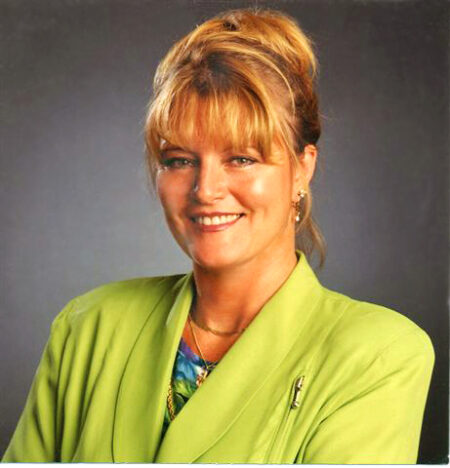 Bernadette Greer
GRI, MRP, SRS, CNE, ABR, HSR, e-Pro
Bernadette Greer offers a comprehensive suite of professional real estate services to her diverse range of both buyers and sellers and Relocations. A dominant force in what's known as the "Hamptons of Scottsdale & Phoenix North", Bernadette has built her reputation on providing outstanding customer service and a unique ability to sell any standard of properties to buyers from across North America. Bernadette, a highly-motivated professional began her journey in real estate over twenty years ago and has accredited herself with several distinct designations, "I wanted to make sure I could build a career in Arizona that challenged me every day and I haven't looked back since." It was clearly the right decision, and created a thriving, dynamic business, but also has been the recipient of numerous awards and recognitions within the industry. Her accolades are many, one includes being the recipient of the JD Powers Top Realtor Customer Service Award . Bernadette is always available.
---
Relocation
BERNADETTE GREER Earns NAR's Military Relocation Professional Certification
Military Personnel and Veterans Benefit from
Realtor® Expertise in Military Benefits, the Relocation Process, and Support
Bernadette Greer with Re/Max fine Properties has been awarded the nationally recognized Military Relocation Professional Certification.  The National Association of Realtors® awards the MRP certification to Realtors® who help military personnel, veterans and their families find housing that lets them make the best use of their benefits and serves the unique needs of military life.
When military staff and their families relocate, the services of a real estate professional who understands their needs and timetables can make the transfer easier, faster and less stressful.  Realtors® who earn this certification know to work with active duty military buyers and sellers, as well as veterans. 
"Service members may only have a couple of days to view properties and make an offer, and others might be deployed at the time and need someone who can represent them while they're away. Working with a Realtor® who understands the singular complications that arise with military service can help make the home buying process simpler, faster and less stressful," said National Association of Realtors® President Tom Salomone, broker-owner of Real Estate II Inc. in Coral Springs, Florida. "The MRP certification lets home buyers and sellers know that a Realtor® knows the ins and outs of military housing benefits, such as zero-down payment loans, and the specific needs service members and veterans have when searching for their new home."